Why join?
People join The Challenge Hub to lead their fullest possible lives by learning new things, taking exercise and helping others.
So we offer:
"The Charities Challenge" for charities and people of all ages to build community around a shared endeavour of their own choice or for their own personal development and
"The All in One" for over-55s – inspired by The Duke of Edinburgh's Award for youth and calling for achievements in each of learning, physical activity and social contribution.
You can see much more about our different challenges and benefits below.
Not challenge-minded? We still hope to inform and inspire you to do something new and different. So we offer multiple links to websites with ideas for:
low cost learning opportunities
rewarding volunteer positions
ideas and opportunities for physical activity.
We are building a "bank" of Members' learning, volunteering and physical activity experiences – Hub Tales – to give ideas and inspiration to present and future Members. Might you contribute?
Full Membership – linked to eligibility for The All in One – is for over-55s. Associate Membership – for anyone taking part in a Charities Challenge – is for people of any age without restriction. We are a not-for-profit organisation.
This website belongs to its Members. Please do register. There's no cost.
This is our video for The All in One:
---
Our Challenges:
We offer two challenges:
The All In One

A challenge for over-55s based on the three elements of learning, staying active and making a social contribution. DofE is all about youth. This is our version for the over-55s – an all-round structure and motivation for fun and self-development with its related health benefits.
The Charities Challenge™

To enable people of all ages to build a community – even of friends and family – around their own challenge, publicise through us and receive Certificates of achievement. Suitable also for care plans for service users with ultra-personal challenges and external accreditation.
Why not form a social group, design and run your own Charities Challenge? We'd love you to keep us informed of your progress.
---
Our Programmes
"Bridge to Retirement"
We encourage employers to offer firm foundations for productive and healthy retirement. Please visit our 'Responsible Employers' page to find out more.
"Generations Together"
We ask events organisers to encourage participation by people of all ages. We encourage inter-generational communities through The Charities Challenge. Inter-generational contact is good for us all.
---
There's so much more
Once registered you will have access to the members' area of the website – 'My Hub'.
Hub Tales
See short stories by other members of their many and different learning, physical activity and volunteering experiences. Get ideas and be inspired. Add your own Hub Tale to inform and inspire others.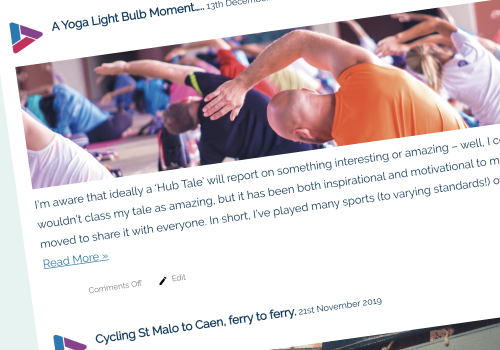 Members photo area
Share the moments which matter to you or which record your achievements. You will find our Members Photos site with an easy-to-use facility for uploading photos of your own experiences.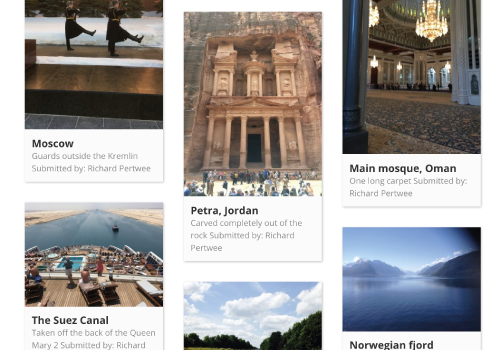 Just a Thought
Members can share absolutely any thought. If it's suitable then we'll "post" it on the "Just a Thought" page to inform, inspire or entertain other Members. Look out for this icon: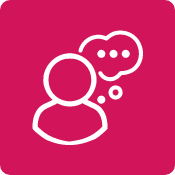 Pages of ideas and information
Go to our information bank for multiple ideas and links for learning, physical or social contribution activities.
"What's New?"
Updates, articles and information of general interest. Special features on Health and Wellbeing, Inclusive Activity (for those with disabilities) and Charities Challenge News.
The Rules of The All in One
Allowing you to tailor and structure your own personal challenge.
---
Connecting with others
We have pages on LinkedIn and Facebook – https://www.facebook.com/thechallengehub which you can follow. We have recently started a Facebook Group for members and non-members at https://www.facebook.com/groups/717781252148549/ and would absolutely love to see you there after you have registered if you are on Facebook.
---
Registration
Membership expires automatically after three years but is extended to ten years for those who complete The All in One within that time.
We are a not-for-profit organisation for the benefit of those who have registered with us. Registration brings no commitment of any sort and is free. There's nothing to lose and lots you could gain. Please do join us.